Friend, have you been served foreclosure?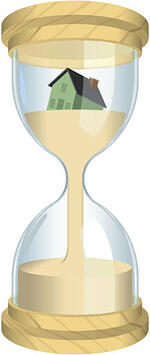 The period after being served foreclosure is an extremely critical time. As you've already read in the Foreclosure Handbook, the decisions you make in the days after you are served foreclosure lawsuit are very important; this is the opportune time to defend yourself. You will need to file a proper legal response to your foreclosure notice if you want to save your home.
Most foreclosure complaints require a legal response to be filed in the courts within a time frame of 20 to 30 days.
Failing to respond will lead to a faster foreclosure, usually by way of judicial default and default final judgment. Protect your home!
Work with Foreclosure Ninja Attorneys
Before you get overwhelmed by the choices of lawyers and homeowner "help" programs, remember that statistics show the best bet for saving your home is hiring a top-rated foreclosure defense law firm to handle your situation for you.
We are a law firm that has helped over 5,000 homeowners keep their homes with our unique integrated foreclosure defense and loan modification strategy, and we'll use proven legal tactics to save your home from foreclosure, and help you determine if you will qualify for loan modification.